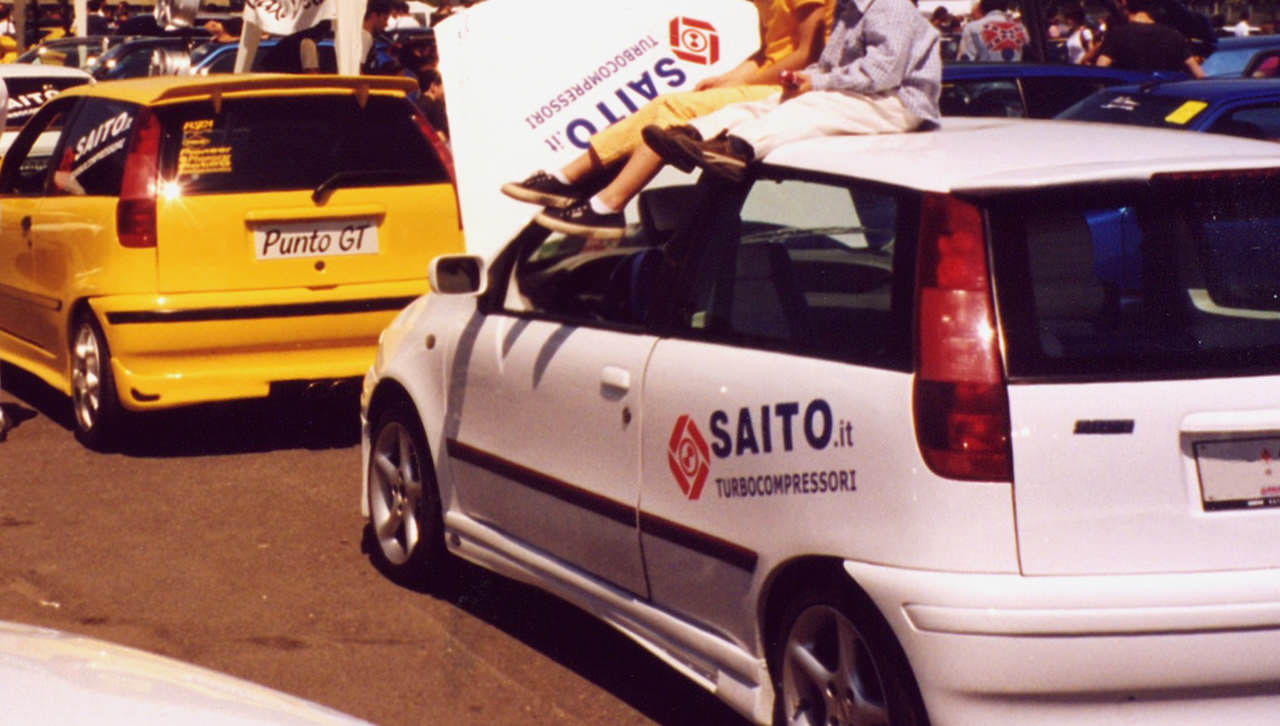 Information
☎ Call: +39 071715693
✉ Send e-mail: info@saito.it
Description
Kit SP190 for Fiat Punto GT: evolution of the species!
SP190 Kit is the evolution of the previous Kit SP170. The decision to make a new kit despite the success of the SP170 was taken to offer the opportunity to get even more powerful performance from the generous Fiat 1.4 engine. SP190 does not replace SP170: in fact, it was designed not to improve SP170, but to provide more power oriented performance. The driving torque rises from 2,800 rpm of the SP170 to about 3,400 but with a higher absolute value while the power obtainable at the pressure of 1.4 Bar exceeds 200 hp and in the case of engines prepared with molded pistons, ring head gasket, correct remapping, boost pressure 1.7 Bar and increased injectors can exceed 250 hp making the car suitable for use on the track. The SP170 is instead suitable for use in uphill and slalom speed races.
Kit SP190 is the maximum expression of the technique: in fact it is equipped with a Mitsubishi turbocharger (the best turbines on the market today) with 360° thrust bearing, a turbine crankcase in Niresist D5 and a central body cooled with oil and water. Powerful, long-lasting and economical, SP190 has satisfied many customers who wish to reach high power levels while maintaining high-speed thrust.
Driving a Punto GT prepared with SP190 on the track is a very fun and exciting experience, any enthusiast should have in his garage an icon among the small sports cars made by Fiat!
The kit includes:
1 Turbo with 1.2 Bar actuator (can be increased up to 1.8 Bar)
n.1 Collector of gas outlet from the turbo necessary for the correct connection to the exhaust pipe;
n.1 Oil delivery pipe;
n.1 water inlet fittings kit
n.1 gasket kit
n.1 stickers Set
COMPARATIVE TABLE
FIAT UNO IIa SERIE
FIAT PUNTO GT
IHIVL5 / VL7
SAITO SP170
SAITO SP190
Compressor Inducer
Compressor Exducer
Compressor Height
Compressor Blades n°
33,5
52
17
10
39,5
51
18
12
42
56
20
12
Turbine Inducer
Turbine Exducer
Turbine Height
Turbine Blades n°
49,5
36
17
9
47
41
17
12
52
46
18
12